Written by Tadeja L. Colnar
Rock-hewn Churches
Lalibela is one of Ethiopia's most iconic destinations. The UNESCO enlisted rock-cut monolithic churches of king Lalibela have been built over 800 years ago. There are 11 churches located within this amazing cultural heritage complex.
Back in the early 4th Century, several Ethiopian ethnic groups were among the first ones that adopted Christianity. The four kings of Zagwe dynasty left some remarkable traces in ancient Ethiopia. The most famous of them was king Lalibela.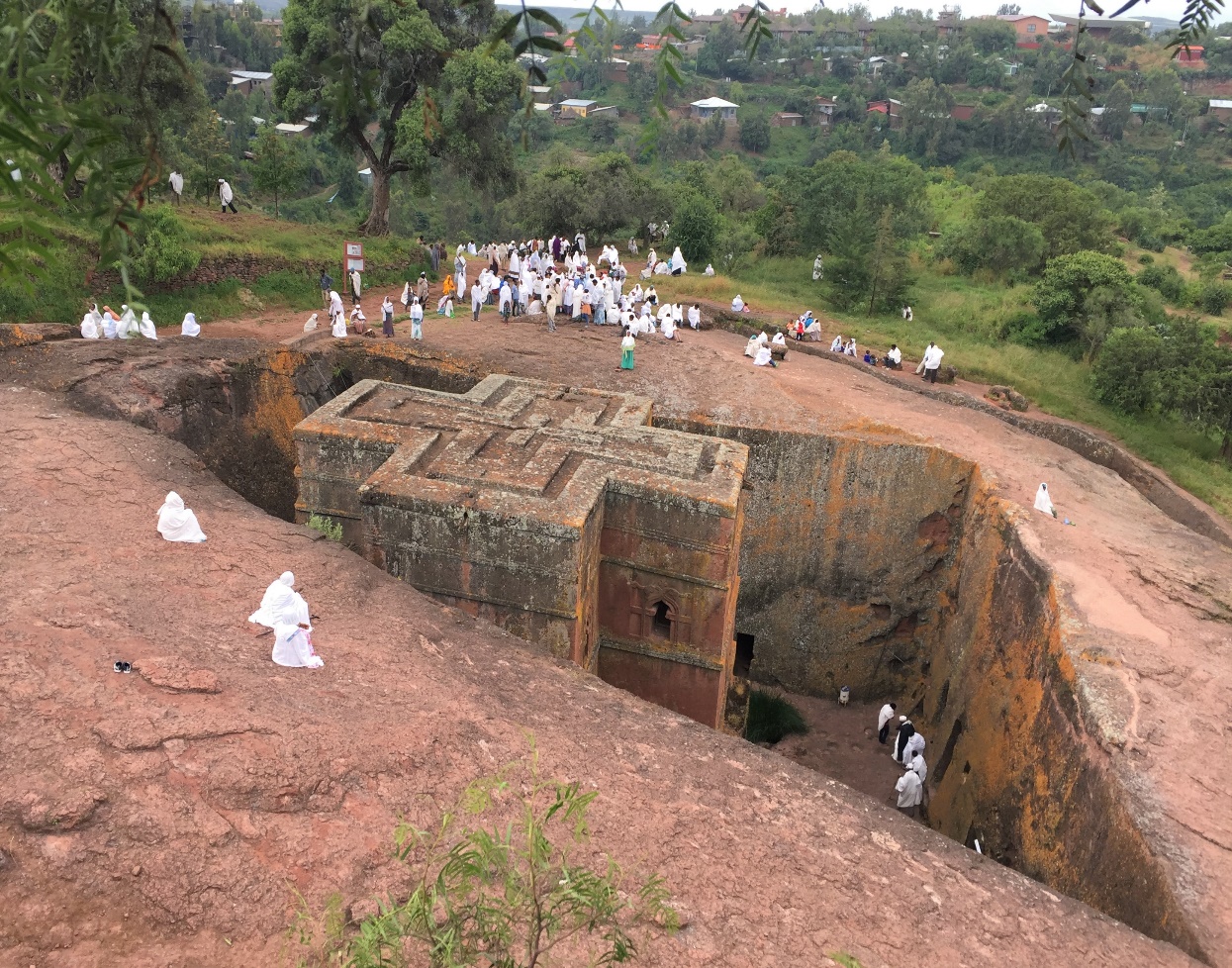 Festivals
Festivals in Lalibela are immersive, wholeheartedly embraced by locals, rich in tradition, picturesque and vividly distinctive. In short, they are a must experience.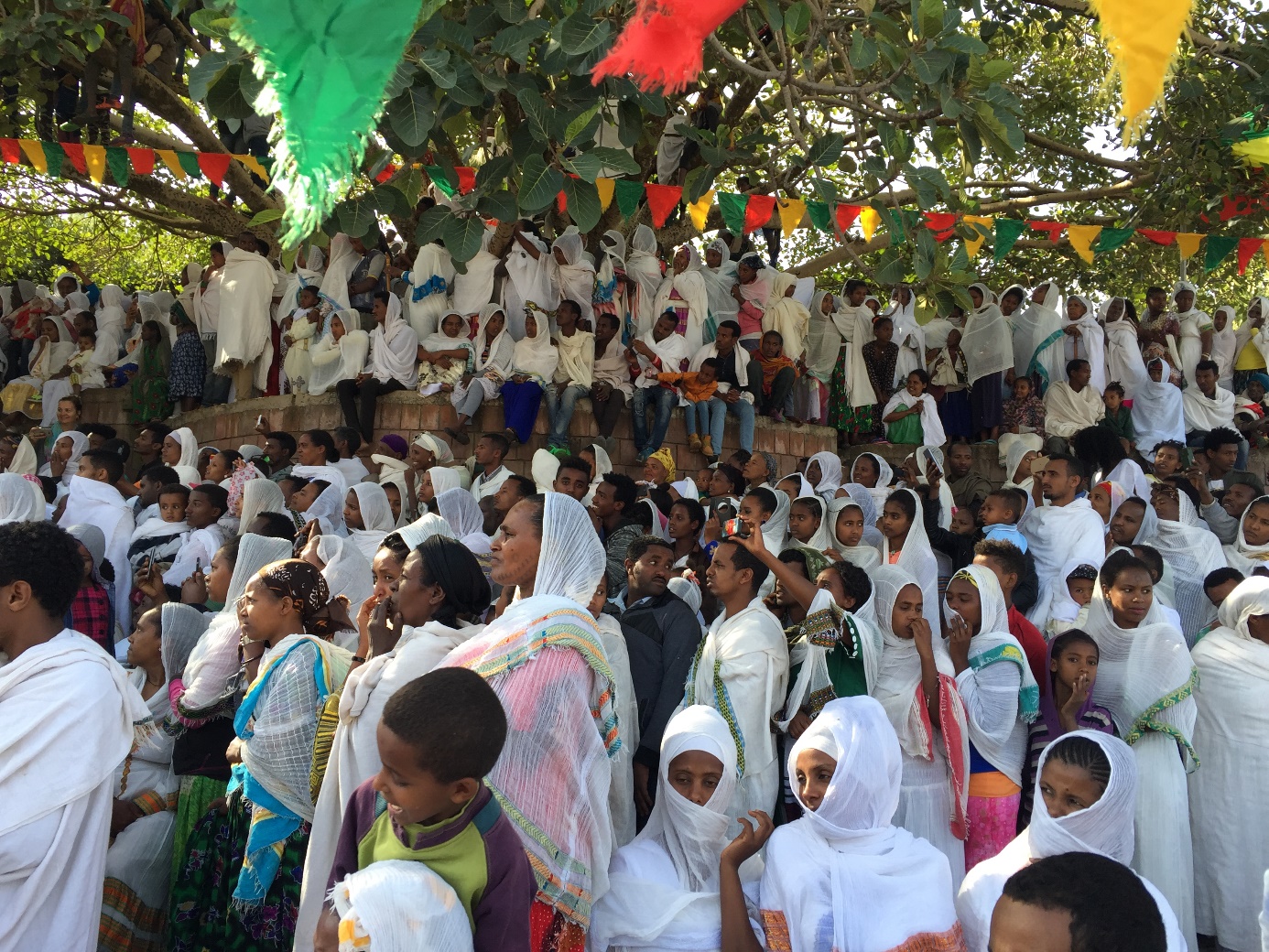 Lalibela Artisans
The legend says that all Lalibela churches were built by king Lalibela himself with the help of angels. An alternative interpretation by historians and scientists would be that it took anywhere between 10 to 40 thousand people to build 11 churches in 23 years.
These hand-crafting skills are still in the genes of Lalibelian people. Pottery makers, weavers, leather goods producers are spotted all around the place.

Leather products by Tadesse Crafts by St. Lalibela Association

Handicrafts by Desta Association
Lalibela Painters
King Lalibela is also recognized for paintings which adorn some of the churches. Nowadays, Lalibela has an emerging art scene, waiting to be explored. We met numerous local painters who inspire with love and passion for their art.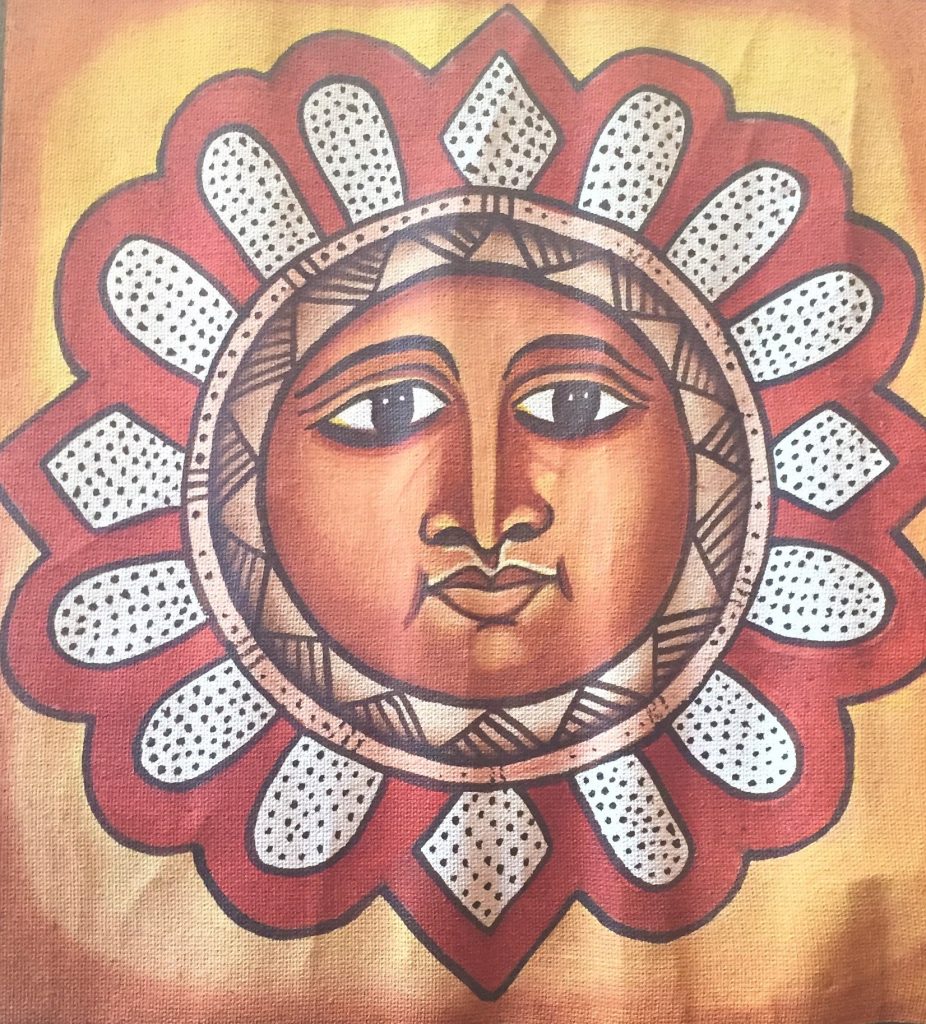 Art by Hailemariam Tadesse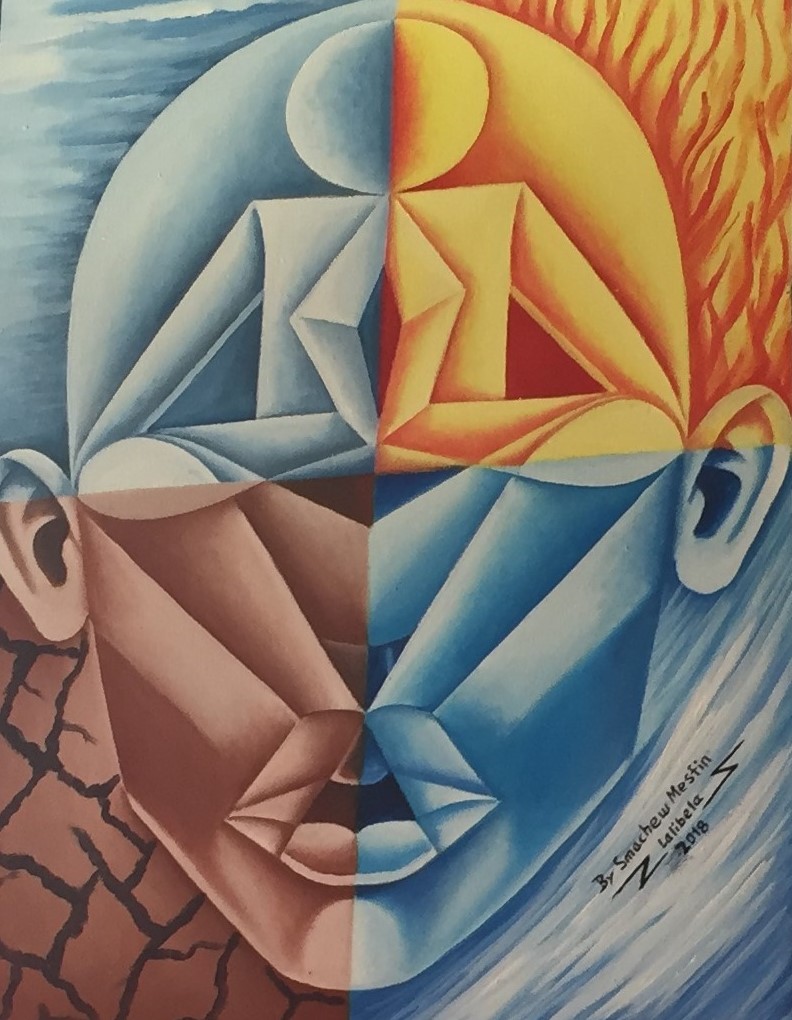 Art by Smachew Mesfin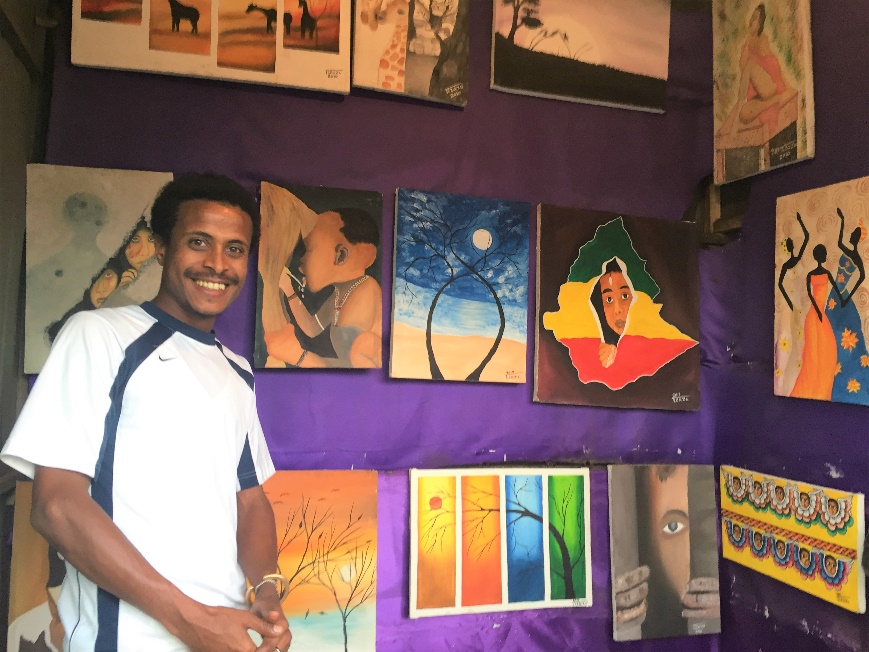 Art by Tizazu
Peace
A place with over 800 years of continuous spiritual ceremonies is almost impossible to find anywhere else in the world. Somehow, it seems that Lalibela is impregnated with peace, also reflected in local people.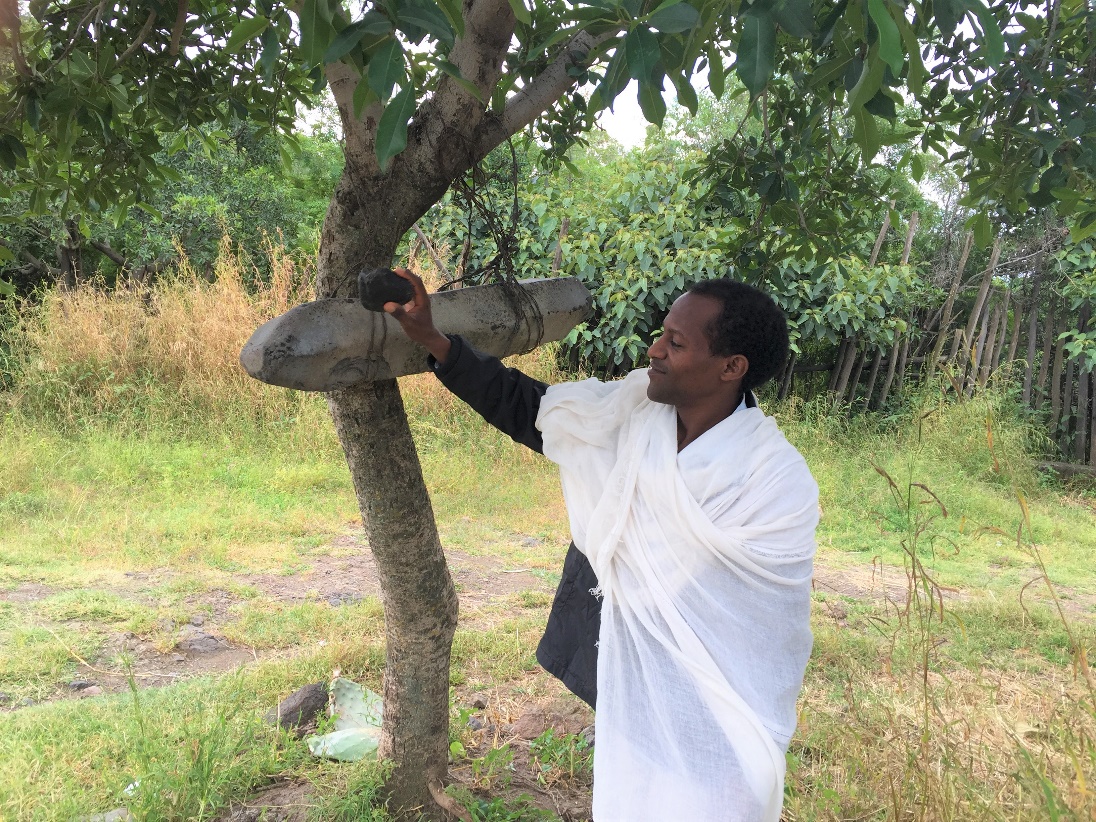 Our trusted guide Endayene Ayalew
People
Though, this might change with further tourism development, we were particularly charmed by people of Lalibelia. Drivers, guides, hotel owners, receptionists, waitresses, artisans, people on the streets, young and old, most of them radiating unique calmness, kindness and warmth.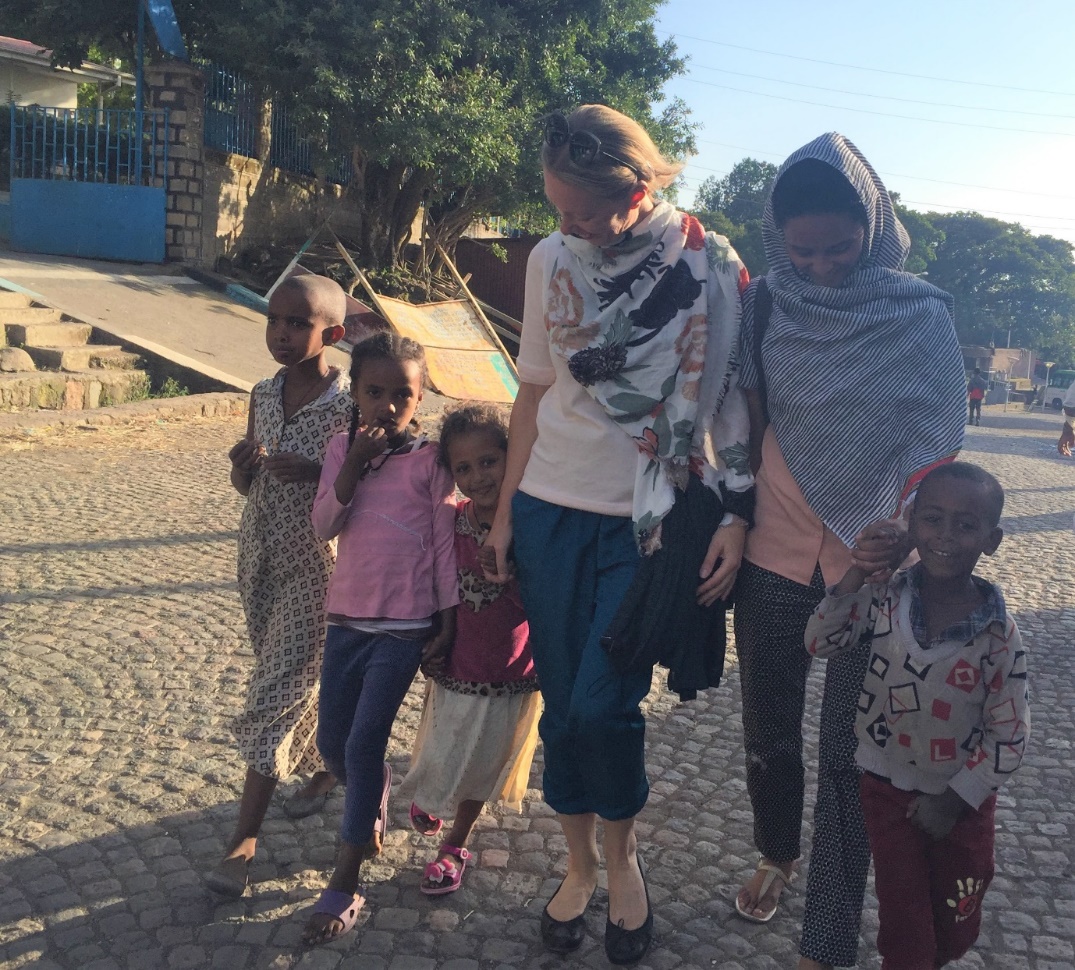 Great Hikes
Outdoor enthusiasts will enjoy hikes to surrounding mountains, reaching over 3,000 m.a.s.l.. One of our favourites was the hike to Asheten Mariam church high in the mountains above Lalibela where king Lalibela's prayers to locate the rock-hewn churches from his vision had been heard.
Amazing Vistas
Nature paints each season in its own colours. After a rainy period, in September and October, the landscape turns green, while in the beginning of the year earthy brown colors dominate. Mainly uninhabited valleys look magnificent from nearby hills, witnessing spectacular performances of the sun and clouds.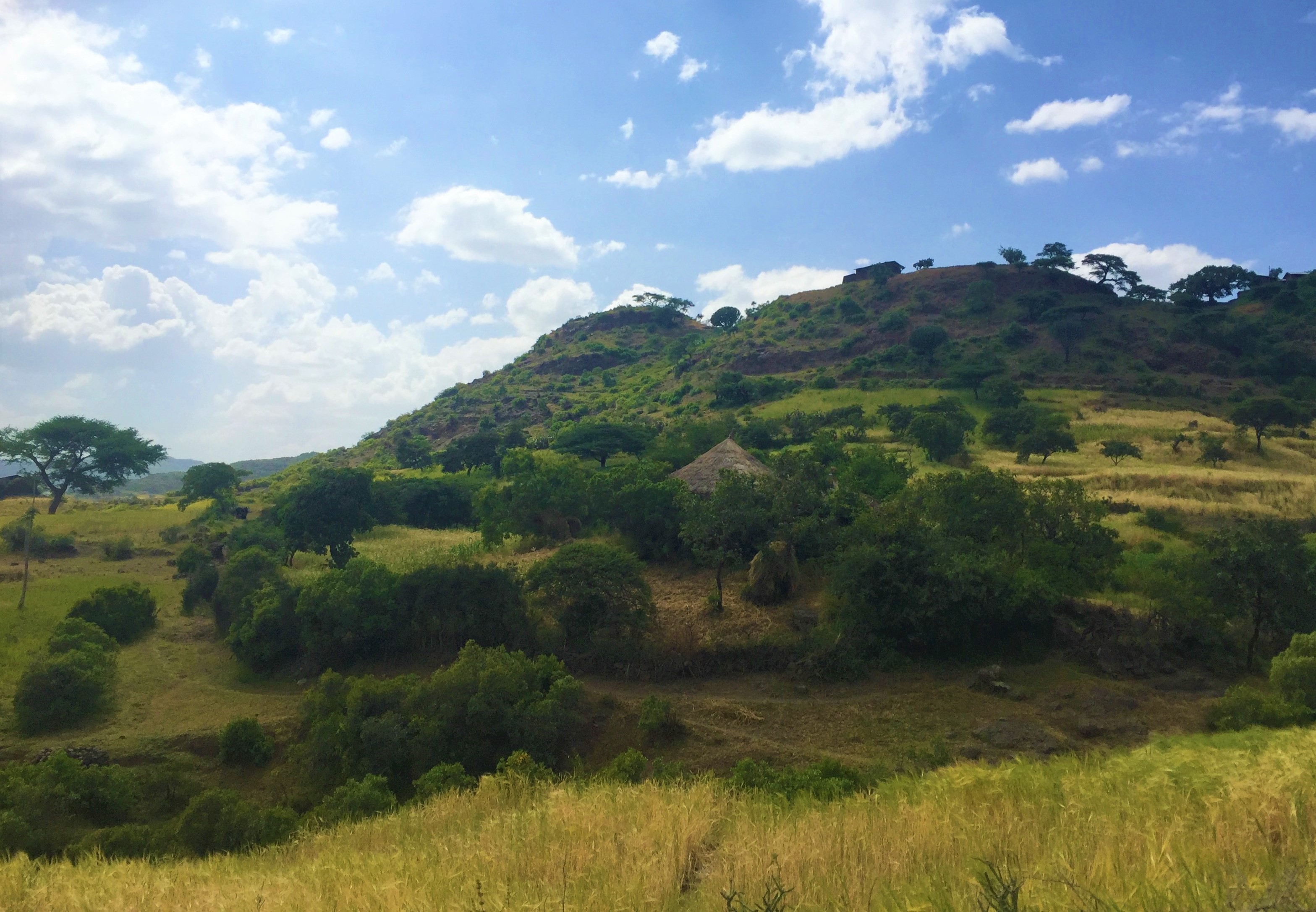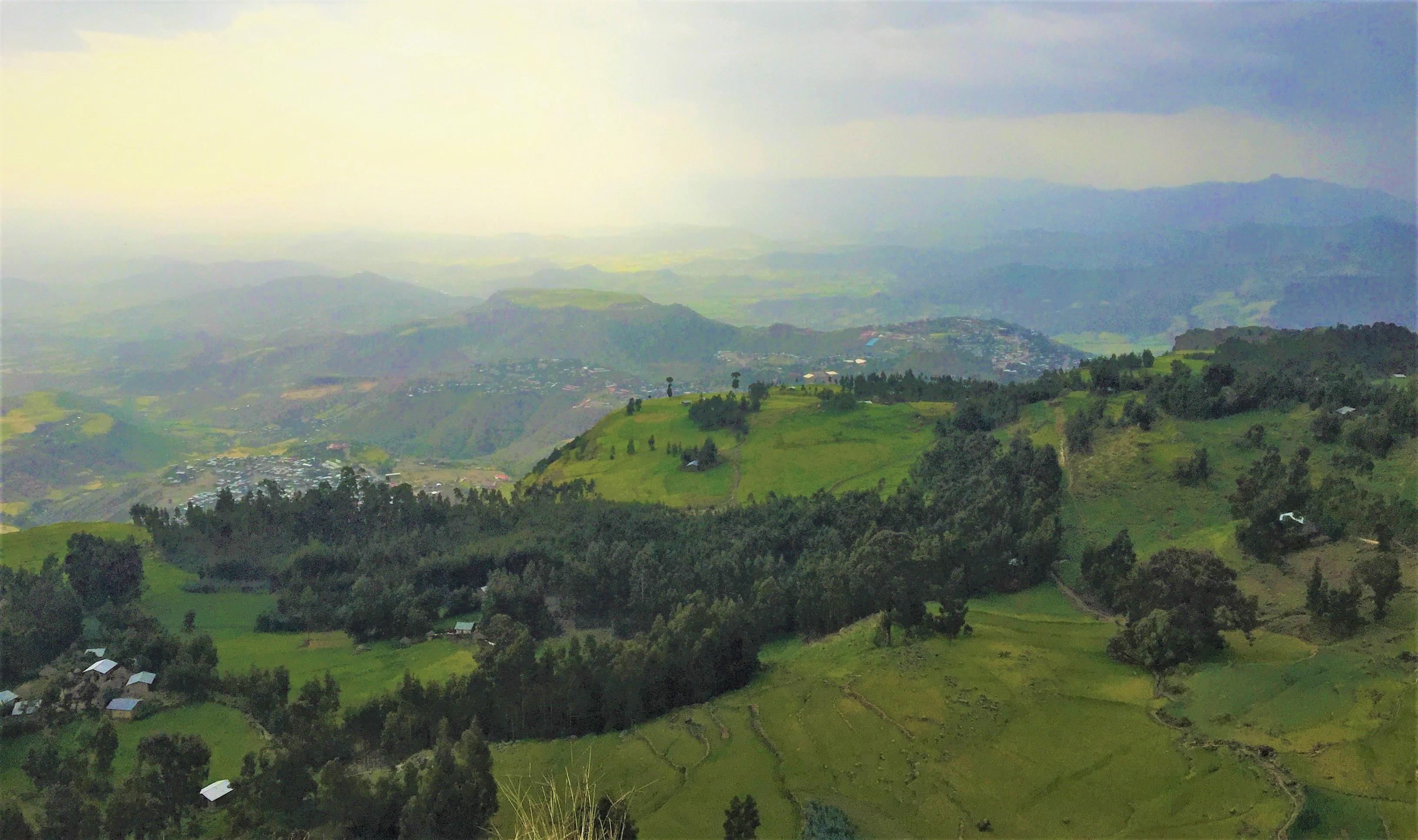 Honey
Ethiopia is known to be the biggest producer of honey in Africa and Lalibela is its honey capital. The land of "honey-eaters" which is the meaning of the word Lalibela, offers delicious varieties of honey in all tastes and colours, from near-white through yellow, gold, amber, dark brown, either liquid or creamed. Delicious!
Coffee Ceremonies and Great Organic Food
We tried several simple street coffee shops, decorated with grass on the floor and incensed with a pleasant odour of burning wood. Their coffee was without any exception always tasty.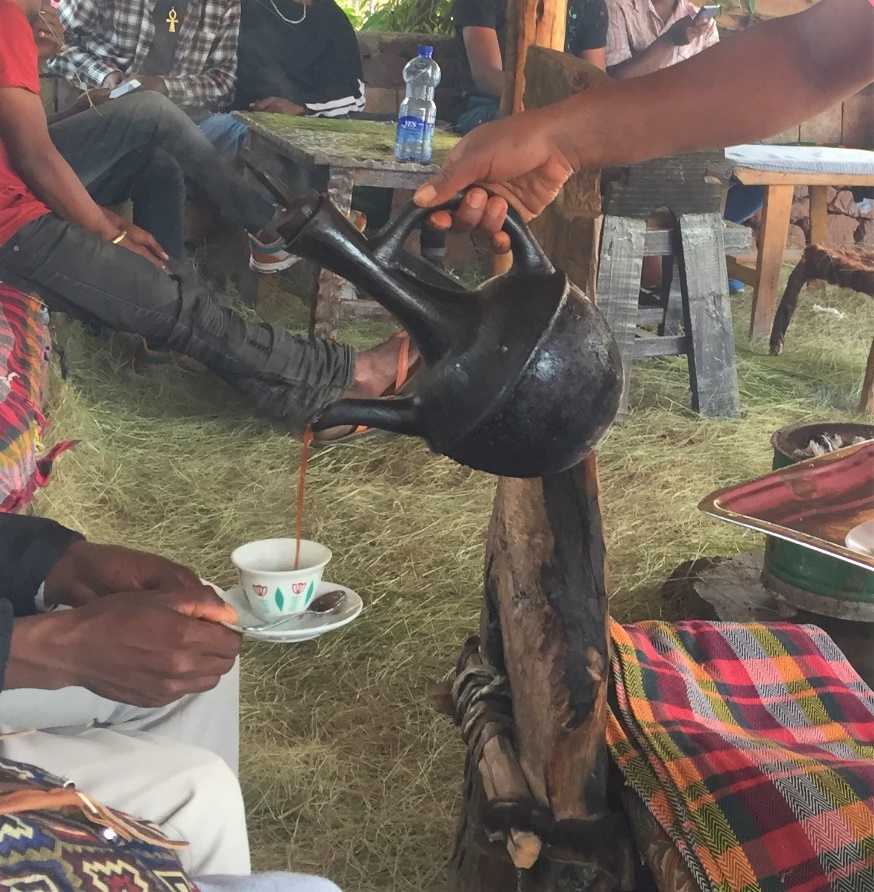 We were also lucky to enjoy local cuisine at Honey Land Hotel, made from fresh ingredients, served with care.
Lalibela is one of those rare places in the world where tourism is still truly authentic, where moments are savoured and where inner peace is a value!
Good to know:
There are several morning flights to Lalibela from Addis Ababa, operated by Ethiopian Airlines. Lalibela and Gondar are also well connected. Special discount can be obtained, if your international flight is operated by Ethiopian Airlines.
End of September is a good time for visiting Lalibela. After the rainy season, the landscape turns green. October is one of the peak seasons. Lalibela is also very popular among Ethiopians for Christmas celebrations in January.
Foreign visitors' entrance fee of 50$ to Lalibela churches is valid for 5 days. To comprehend the amazing story behind the churches, it is highly recommendable to explore them with local guides.